Last year, I came up with the idea documenting the public notice boards of Hanoi during Lunar New Year holidays. Due to lack of experience and time, I only discovered about 40 boards scattered throughout the inner districts. Most of times, I took photos in a rush while my own business was pending nearby.
I shared them almost instantly on a separate Instagram account. At the end of the season, I looked back at the photos and only picked out a few satisfying pieces. Anyway, they have been giving me the motivation to continue the project this year. Here they are.
The board in the common yard of an old apartment complex (officially named Kim Lien Dormitory) in Luong Dinh Cua street, Dong Da district. In this photo, you could see few stainless steel water tanks. It's also a typical image of Vietnam, especially when you watch my country from above.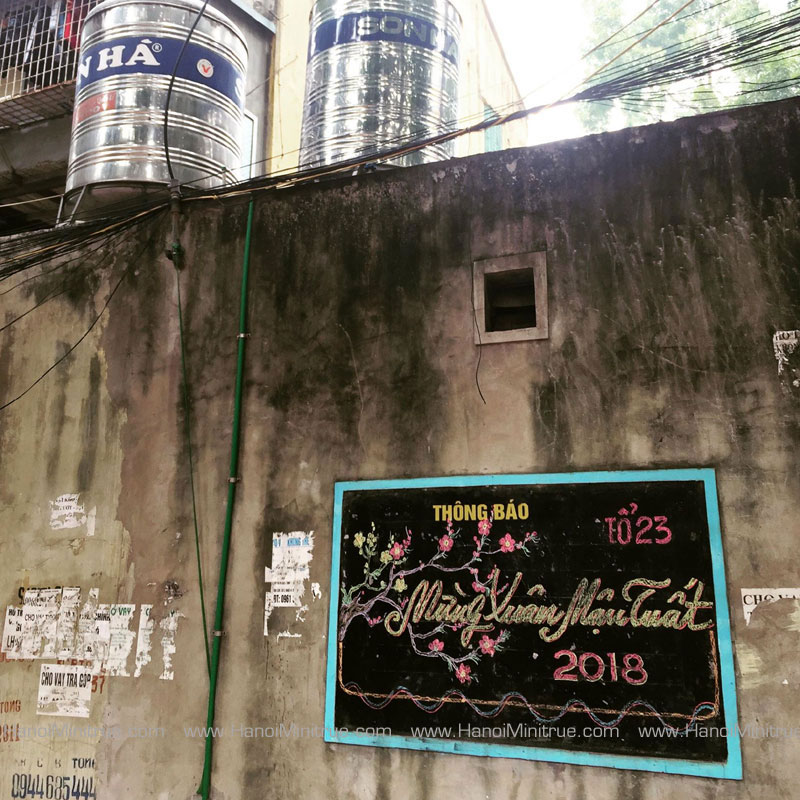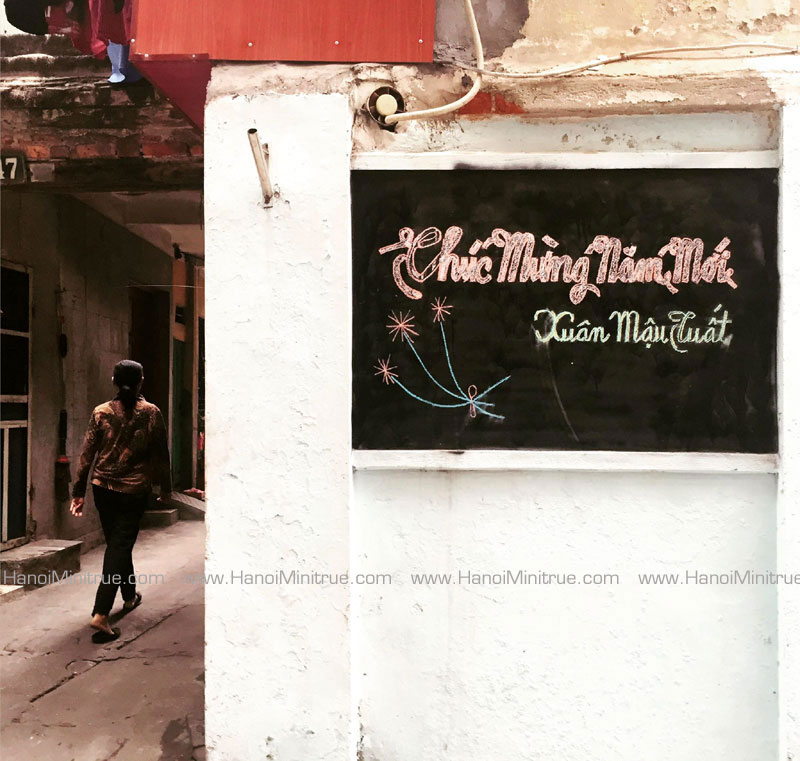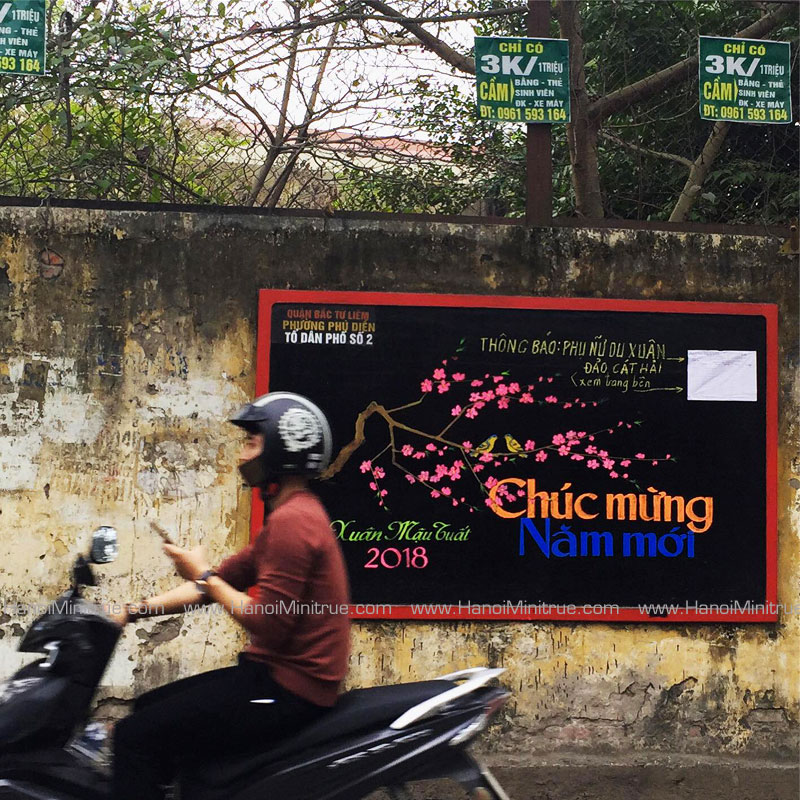 If you happen to capture a board like these, or know who has taken it, don't hesitate to let me know through the Contact page or just leave a comment here. I hope our collection will be more and more praiseworthy.