This is the only board I have taken photographs consecutively over 4 different year. (4 different Lunar New Year holidays to be more exact) All because it's pretty close to my house in Kham Thien street, Dong Da district, right on my way home. Dong Da is one of four oldest district in Hanoi. There are many old residential areas with a lot of strong local (Vietnam Communist) Party cells. A well-maintained public board is one of the signs that tell us about these cells' health. And as you can see in the photos, the Party cell of this residential area must be quite good in recent years.
If you take a closer look at the decorative and typographic details, you can easily recognize that it was from the hands of the same person. I think this must be a senior with a good aesthetic mind. He/she might be a retired teacher who used to working with chalk and board. He/she must love poetry so much because three in four boards included a short self-composed poem. Which one do you like most?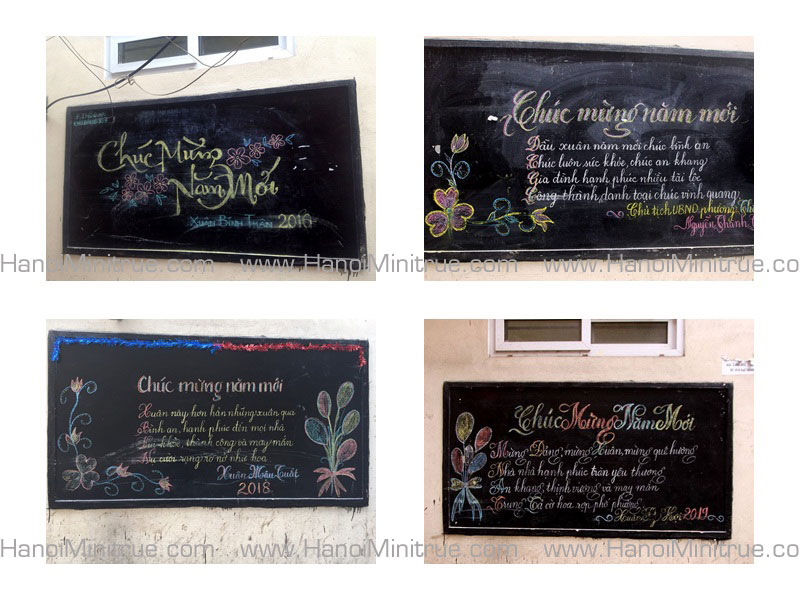 Update: I've just found a photo on Instagram that let us know the person who decorated this board.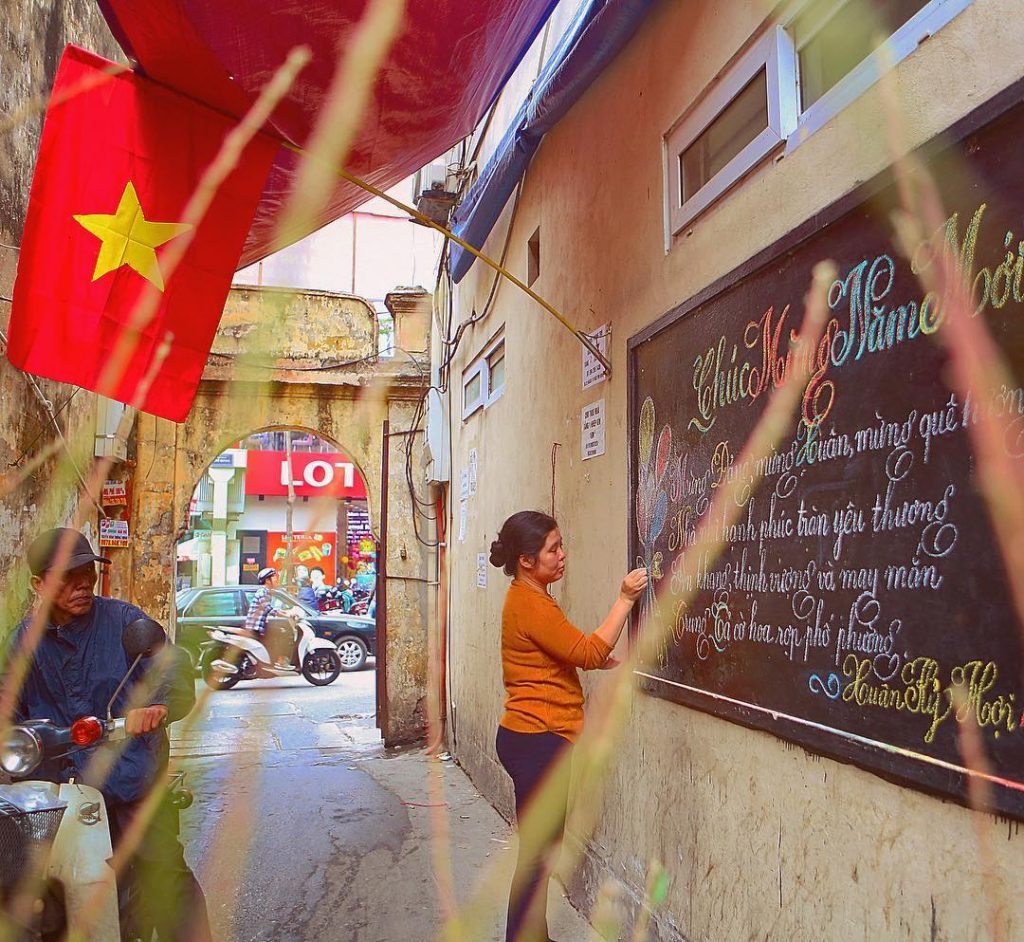 If you happen to capture a board like these, or know who has taken it, don't hesitate to let me know through the Contact page. You can just leave a comment here or on my Facebook, Instagram. I hope our collection will be more and more praiseworthy.