After publishing the post "I'm not the only one", I have had a great confidence that HanoiMinitrue's readers/ followers would send me more photos of the boards they took photographs in previous years. As expected, I received about a dozen of photos. These include photos taken in 2016, 2017, and 2018. Below are photos of 2018.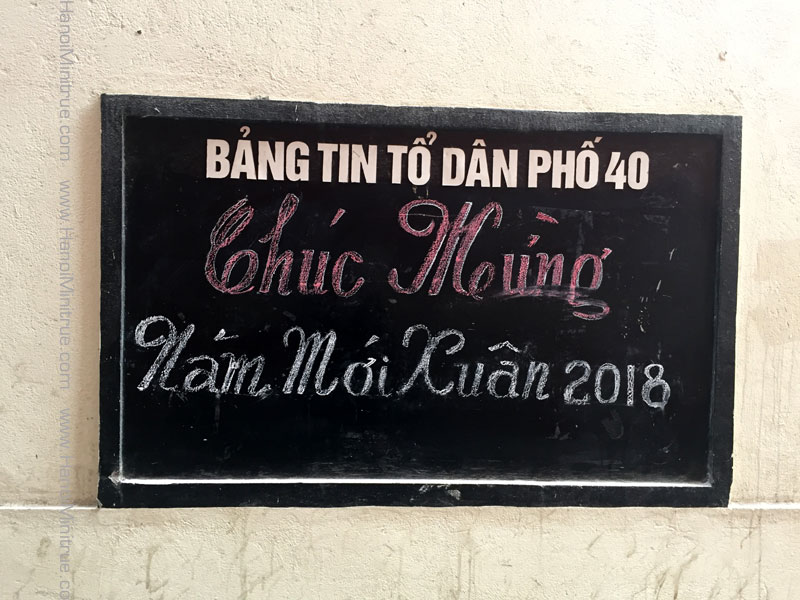 An Instagram follower tagged me on below photo, then shortly after that, he/she deleted it. I didn't know his/her reason but took a screenshot in time. Actually, I also took photographs of this board. It's in a big lane of Kham Thien street, Dong Da district, that I mentioned in the post "The boards on the last day of lunar year".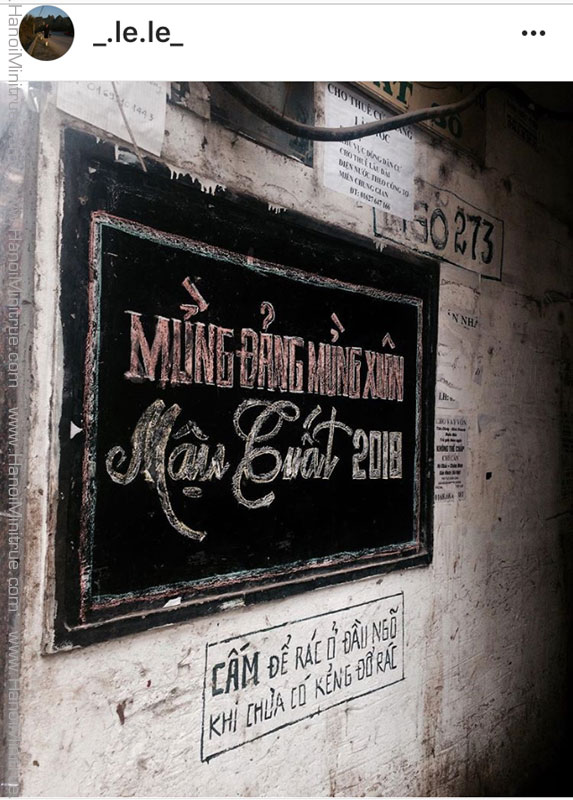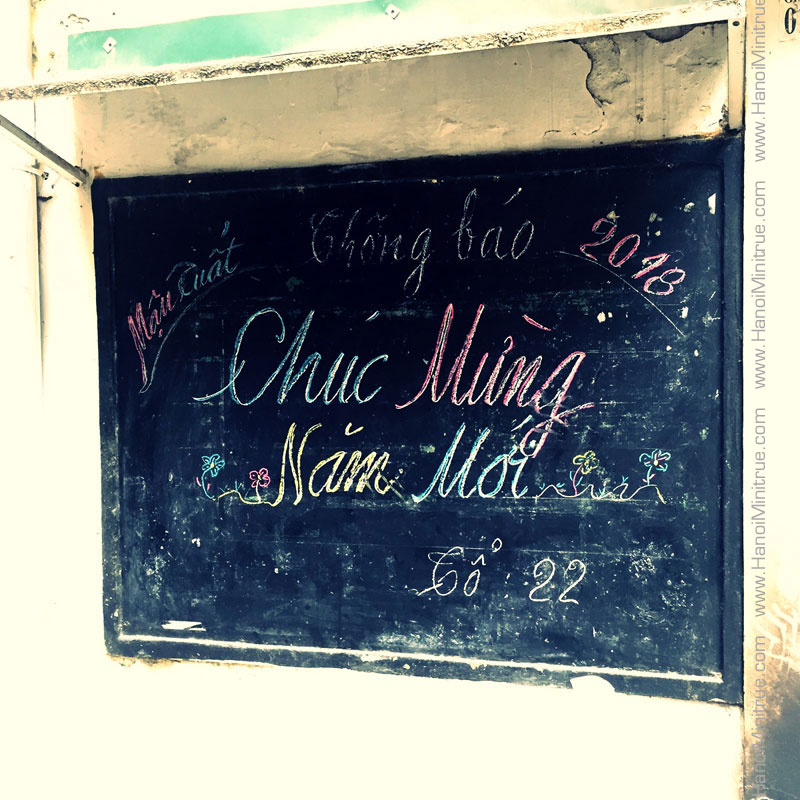 And here are my two favorite photos. They are from the family of Ms. Hoang Trang, who was also in the photo together with her cousin and daughter. Ms. Trang said that this board is in a lane of Giap Bat Street, Hoang Mai District.

If you happen to capture a board like these, or know who has taken it, don't hesitate to let me know through the Contact page or just leave a comment here. I hope our collection will be more and more praiseworthy.