This project started quite randomly last year. Firstly, I've used my iPhone taking photos in a rush and shared them on Instagram only. Such process of documenting and sharing continued in solitude throughout the spring of last year. Luckily, several friends of mine like this idea. They encouraged me so much that I decided to invest more time and effort with the help of a DSLR camera this year. Thus, the photos of 2019 look more likeable. My Instagram account has been getting more followers. Many of them are total strangers to me. However, sharing the same fascination about the old beauties of Hanoi, we quickly became familiar.
Cassia311, a nice follower of mine also sent me a message, providing pictures of the boards that she took in 2017 near her house. She told me that it's Mai Dong ward, Hoang Mai district. She also intended to find and capture this year's boards to send me more photos. Here is a collage I've made from her work. The biggest picture on the left is a typical image of daily life in Hanoi with wire web, public loudspeaker, stainless tank… Just love it!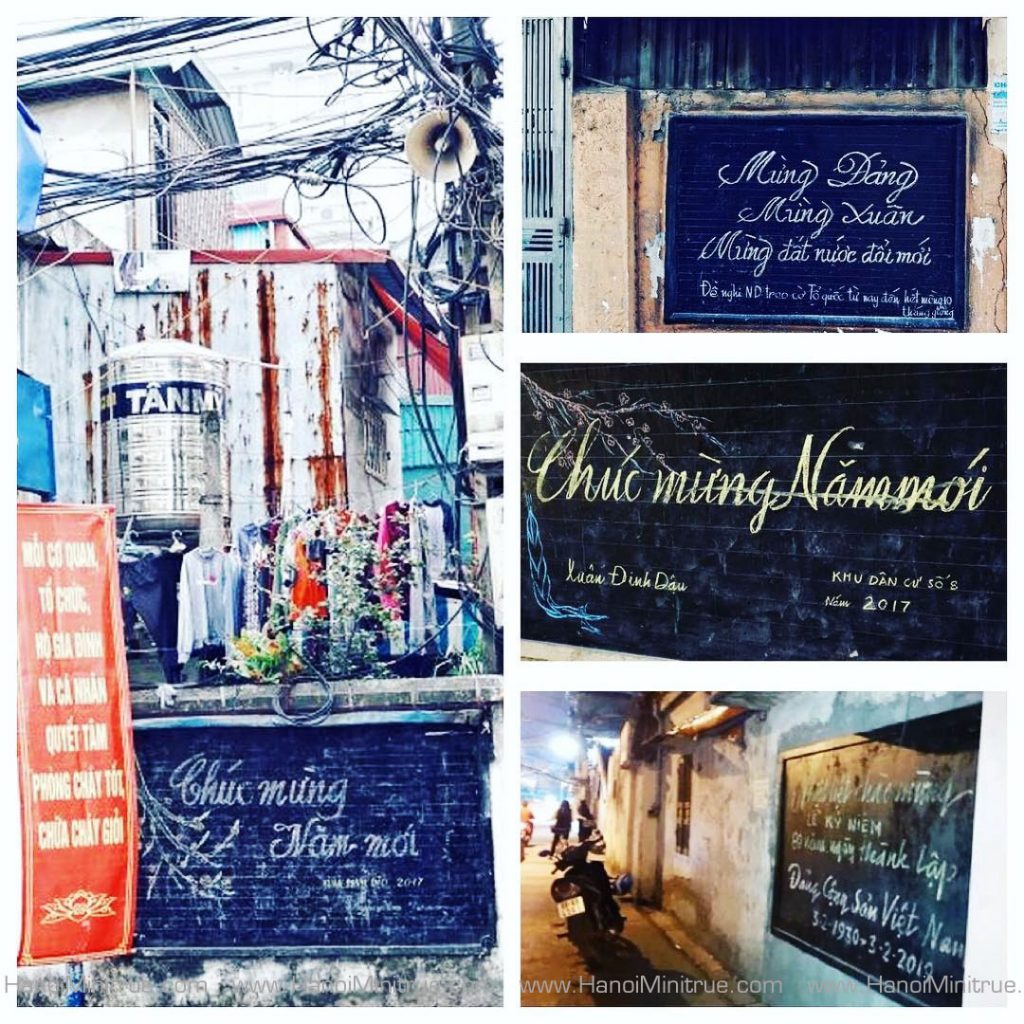 If you happen to capture a board like these, or know who has taken it, don't hesitate to let me know through the Contact page or just leave a comment here. I hope our collection will be more and more praiseworthy.