Thanks to my account on Instagram, I've tracked various hashtags of related topics. Therefore, I know that decoration of the boards during Tet not only takes place in Hanoi but also in other cities of Vietnam, at least in the North. On Instagram, I've found two photos taken in Hai Phong and Nam Dinh in 2015 and 2017. I've asked and received permission from the owners/ photographers to share them on this blog. What the precious pieces of urban memory!
The "board" that contains the 2015 new year message in Nam Dinh looks a little different from the rests in Hanoi or Hai Phong. It's not black, and seems not to be drawn with chalk. However, its content, especially the catchphrase "Celebrate the (Vietnam Communist) Party of Glory" sounds extremely familiar.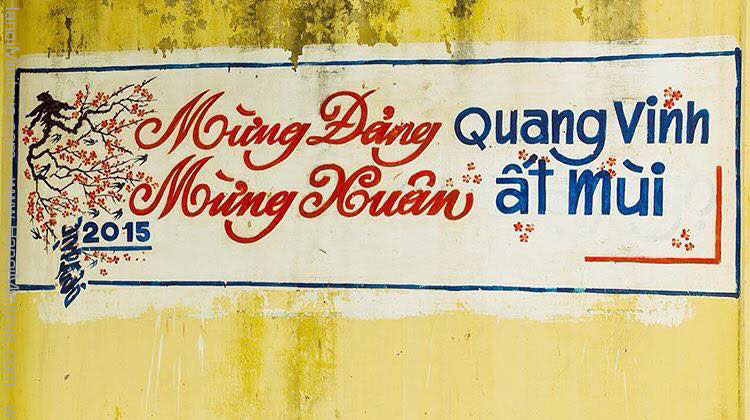 The one in Hai Phong looks exactly like the ones in Hanoi. The special thing of this photo the person who decorated the board is also the one who photographed it. This is his first work as a board decorator. I'll ask him for an interview and (if he agrees) have a featured post later.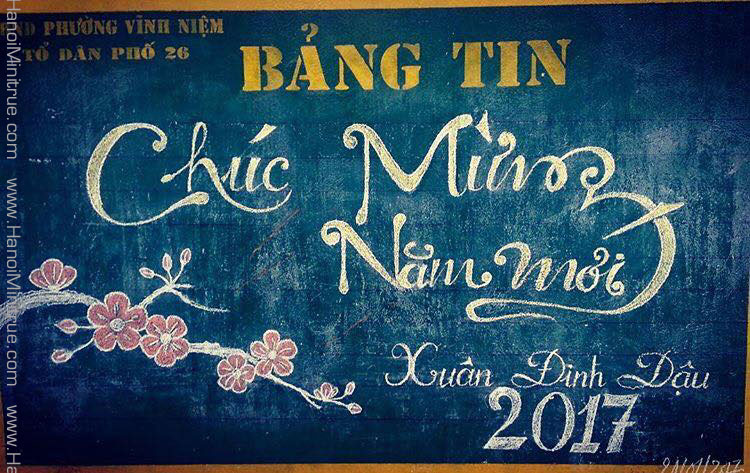 If you happen to capture a board like these, or know who has taken it, don't hesitate to let me know through the Contact page or just leave a comment here. I hope our collection will be more and more praiseworthy.